Changing the Rules | Gaining Altitude in the Cloud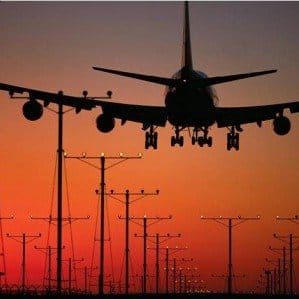 In Assessing the Cloud's Clout to Disrupt the Outsourcing World, Peter Bendor-Samuel suggests that cloud-based IT services will be highly disruptive to the IT infrastructure space. I agree – and assert that the impact will occur faster and be more game-changing than we might imagine at this time when its $10-20 billion of projected annual revenue seems quite modest compared to estimates of "traditional" IT services of $200+ billion.
To support my point, I would encourage you to consider an analogous industry-changer – the "invention" of the low-cost airline by Freddy Laker in the late 1970s. Laker Airlines pioneered low-cost airfares, offering pricing at one-third to one-half of the cost of traditional carriers flying across the Atlantic. With only a handful or two of long-range aircraft, Laker broke the industry's rules, securing permission to compete head-to-head with the likes of British Caledonian, TWA, and Pan Am, among others. Applying innovative operating practices, implementing sacrilegious pricing models, adopting unique sales, and marketing techniques, Laker opened new markets and changed customer buying habits forever. While the early 1980s recession across the U.S. and Europe forced Laker into bankruptcy, the airline industry was changed forever.
The parallels in today's IT services market to Laker's world are quite striking:
Upstarts coming from outside the traditional industry drive innovation
Standardized offerings providing different kinds of value to customers both open new market segments and change buying behavior and decision centers for traditional market segments
Different operating practices and business models deliver fundamentally different value to customers
Traditional players struggle to respond, pulling levers that put their long-term health at risk (note how many of the traditional transatlantic airlines Laker went after are still flying!)
Very small market share shifts can change the playing field for the entire industry (remember, Laker deployed relatively few planes filled to near capacity – low single-digit market share from an industry perspective – but was able to force the leaders to play by his rules)
Some will challenge whether the Laker analogy is a fair comparison, but can today's large IT services firms afford to risk not taking heed of lessons from Freddy Laker?